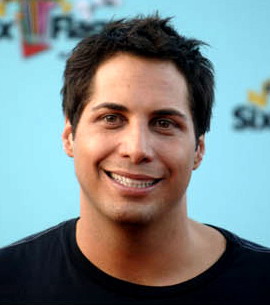 Whenever we think of Spring Break, Real TV or Girls Gone Wild, there is only one name that comes to mind, Joe Francis. Joe Francis has made his mark in the world as having started and developed the Girls Gone Wild entertainment brand. Unfortunately, over the years, Joe has lost his moral compass and been trying to keep his head held from all the alleged instances that have occurred. Nevertheless, Joe Francis made his name known throughout the world and his net worth can confirm this.
Joe Francis is best known for started the Girls Gone Wild franchise but he initially began working as a production assistant with Real TV. The live and raw material that Joe was experiencing as a production assistant led him to develop the idea for Girls Gone Wild. Getting crazy and wild during spring break was every college kid's dream and during the late 90's, business was booming. Joe was in his glory during the peak of his business venture.
In 2013, Francis' business Girls Gone Wild brand and parent company officially filed for bankruptcy. During the first few years of his business, an estimate of $20 million worth of DVD's were sold by the GGW brand. Unfortunately, Francis claimed that he only had a net worth of $14 million. During the height of Joe's glory days as head and owner of GGW, he was estimated to have a net worth of at least $150 million.
However, not all business ventures are kept professional or are without their own drama. Joe has been sued more than three times during his professional career and the highest payout was in 2012 to Steve Wynn for $20 million. Due to this large sum that was awarded against Francis, Joe's net worth saw a huge decrease. As if being sued were not bad enough, Joe Francis has been faced with criminal acts from both the state and federal government. One of Francis' biggest downfalls were his tax evasion incidents in which he was indicted. During the tax years 2002 and 2003, Francis claimed over $20 million less than what was true. This unfortunate lack of common sense cost Joe Francis a huge chunk of change, a decrease in his personal lifestyle and a decrease in his net worth. As a result of Joe's actions, he is only estimated to be worth less than $20 million as of 2017.