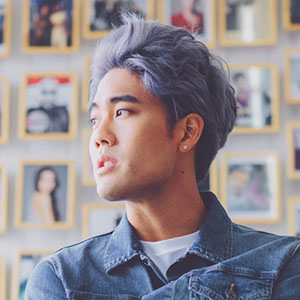 Ryan Higa's net worth: $2 million
Date of Birth: June 6, 1990 (27 Years old)
Profession: Actor, Comedian
Nationality: United States of America
Height: 1.7 m (5.7 ft)
About Ryan Higa
Ryan Higa is a popular American YouTube comedian, actor, celebrity and producer. Born in Hawaii, he has Japanese descent, and his net worth is $2 million. He holds black belt in Judo and in Waiakea High School, he used to take part in wrestling as well. Then he got admitted to University of Nevada, Las Vegas and studied film making. In 2006 he started uploading videos to his YouTube channel along with his friend Sean Fujiyoshi. Together they made videos lip-syncing to popular songs. These videos went viral in a very short span of time. As they got more audience, they started adding comedy skits to their channel. Initially Higa made videos with his friends Sean Fujiyoshi, Tarynn Nago and Tim Enos, collectively dubbed as 'The Yabo Crew.' After Higa moved to Las Vegas, other successful YouTube personalities started making guest appearances in his videos. But still whenever he finds time to visit his hometown, his audience enjoy appearance of The Yabo Crew in one of his videos.
YouTube pays between $2- $5 per 1,000 monetized views after slicing its cut. If the channel is picked up by big companies for advertisement purposes under the Google Preferred Program that is exclusive to the top 5% content, the rate is higher. That's how he earns. In 2008, earnings from his YouTube channel, based only on the number of views and likes alone, were $154,000. It doubled up in 2010 reaching $336,000. In 2012, his earnings per year shot up to $1,860,000.
Ryan Higa Production Company was launched in 2012. From this platform Ryan along with his friend Sean Fujiyoshi started making videos for their channel.
Ryan Higa's income is not only limited to YouTube channels. He has also stepped into the film and Tv industries, appearing in a few short movies and films. He also made appearances as himself on TV shows such as Just Shut up!, Youtubers React, TableTop, Internet Icon and Smosh. In 2016, Ryan co-starred in Tell Me How I Die, a horror movie, with Virginia Gardner, Nathan Kress and Kirby Bliss Blanton.
Ryan has now started his online merchandise on his official website. Limited edition t-shirts and pins with a per piece price range between $12-$25 are on sale for his fans. But the fact remains that most of his worth comes from his YouTube channels NigaHiga and HigaTV. HigaTV currently has 4.9 million subscribers and 67 million life time views.
Ryan Higa, later on, started a series of 'How to be' tutorials for his channel. He started offering his viewers advice on becoming a ninja, a nerd or a gangster. The key to his successful videos remains his natural comic style.
Ryan gains an approximate over 1.5 million views per day from hundreds of his videos. As of Oct 2017, his YouTube channel, NigaHiga has over 20 million subscribers and over 3.5 billion lifetime views, contributing a hefty sum to his net worth. Ryan is single but he was in a relationship with Tarynn Iago from 2006-2010. After breakup he started dating Andrea Thi.