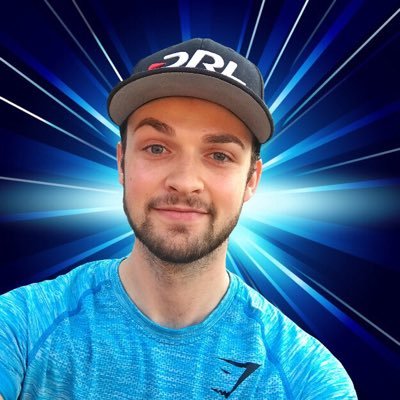 Ali A Net Worth
$6 Million
Profession
Professional Gamer
Where Did The Net Worth Come From?
In 2009, he started uploading short clips about a game named Modern Warfare 2. Then he shifted his focus on Call of Duty, especially to Black Ops 2. These videos made him very popular and are the most viewed of all times.
His main channel Ali-A has around 9.1 million subscribers and the channel has over 2 billion life time views. Ali-A uses this channel for the popular action game Call of Duty. He launched a second channel in 2013 named as MoreAliA. It has 4.6 million subscribers and has been viewed until today over 835 million times. This channel is devoted to Mario Games, Minecraft, Pokemon Go and any other game that he finds interesting for his viewers. He earns money through advertisement from all these accounts. YouTube pays around $2-$5 per 1,000 monetized views after taking its own cut. Monetized views range from around 40% to 60% of the total. Location of the viewers, the device on which the video is viewed, inventory of ads, no of ads and no of people who skip the ads, are some factors that influence the monetization process. Ali-A, Alastair Aiken's main channel, has gained over 2.3 billion views. This should generate around $620,000 per year from the ads that appeared on his videos. MoreAliA has gained 835 million views so far. This should earn him an estimated revenue of $400,000 per year.
Net Worth Over The Years
| Year | Net Worth |
| --- | --- |
| 2015 | $4.75 Million |
| 2016 | $5 Million |
| 2017 | $5.8 Million |
| 2018 | $6 Million |
Bio
Early Life
Born in London on Nov 6, 1993, Ali-A spent his childhood in a happy home. He has one brother who often appears in his videos as guest. Ali-A was often bullied in school. Therefore his mother chose to send him to a private high school. But bullying never stopped him from being a successful man. At the age of sixteen, he started uploading videos on YouTube. And by the time he finished high school, he was already a popular person. He didn't pursue his education anymore.
Relationships and Love Interests
Ali-A is well connected to his family, regularly wishing his mother on birthdays and other occasions through his Instagram account. His mother played an important role in his tough days. He uploaded a video in 2011 in which he talked about being bullied and harassed at school due to which his mother shifted him to a private high school. In 2015 he started dating Clare Siobhan Callery, another gamer, vloger and a YouTube star. She is from Leeds, England. Both enjoy a very stable relationship, often sharing their videos with fans on Instagram.
Zodiac Sign
Taurus
Features
Height
1.9 m
Eye Color
Blue
Hair Color
Brown
More About Ali A
YouTubers also earn from a program titled as Google Preferred program. Big companies place their ads on the top 5% most popular content and pay higher rates than normal. Apart from earnings from ads, YouTubers earn from Red Viewers who pay monthly fee to view premium content without ads. YouTubers, under this program, are paid according to the watch time on their videos. The longer a viewer watches their video, the more a YouTuber earns.
Ali-A also earns from sponsorship deals with big companies. Most famous among them are Ubisoft, Monster Beverage, G2A, Alienware and Blizzard Entertainment. These big companies pay thousands of dollars for promotion of their products.