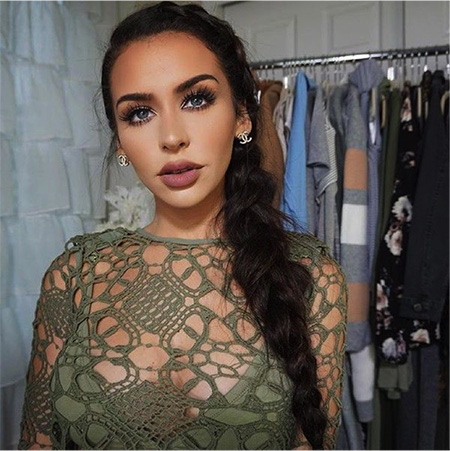 Net Worth
$2 Million
Profession
Youtuber, Instagramer, Makeup Brand
Where Did The Net Worth Come From?
Carli Bybel is a beauty and makeup guru, better known for being a YouTube personality. Her channel focuses around all things beauty, hair, and other daily aspects. She began her YouTube career in 2011 and has been a successful internet sensation ever since.
Bio
Early Life
Carli was born on the 17 October 1990 in Morganville, New Jersey. As she grew up she had a great passion for makeup and pursued becoming a makeup artist. Before starting her YouTube channel she was a freelance makeup artist which helper her further develop her career.
Zodiac Sign
Libra
Career
The internet personality has been consistent and has worked hard at achieving her goals. As of 2017, her net worth has been estimated to be around $2 million. A great factor that contributed to this large net worth is her online presence and informative videos.
Social Media
Carli has a strong following base on all her social media, making it easier to reach a larger audience. She has built a strong and active online presence for herself while also collaborating with brands to bring the best to her viewers.
Adding to her net worth is her beauty and lifestyle blog, called The Beauty Bybel. Not only has her blog spiked up her earnings but it has drawn in even more traffic and hype around the beauty enthusiast.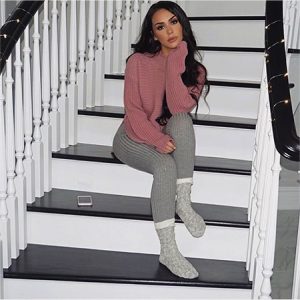 Makeup Brand
Another major game changer to Carli's career was the launch of her very own eyeshadow and highlighter palette. Her revenue and sales helped her reach the $2 million mark, making her extremely successful.
Charity Work
Even though Carli has accomplished so much that hasn't stopped her from giving back. The beauty queen raised over $150k to help underprivileged young woman in Cambodia. These funds were used on the women to send them to college to help better their lives.
Interesting facts about Carli
Carli is known to love reading, and a few of her favorite books include- The seat of the soul, Untethered soul and, The surrender experiment. She has mentioned that these books have helped her a great deal, especially through hard times.
Growing up she loved listening to music and her two favorite bands were Nsync and Backstreet Boys.
Carli admits that her fans and subscribers are what keep her motivated. She has also spoken out about haters and her biggest piece of advice is to completely block out negativity.
If she hadn't been a YouTuber, Bybel admits that she would have definitely been working at the penguin exhibit. She has a great love for animals and penguins are one of her favorite animals in the world.
Another interesting fact about the star is that she is a global ambassador for the Water and Healthcare foundation. This foundation focuses on helping third world counties have access to clean water, healthcare, and education.
The YouTuber, unfortunately, suffers from eczema and has found that she is allergic to pollen, every animal, raw nuts, apples, and kiwis. This was a major stepping stone for her becoming a vegan. Bybel has also extended the transition to ensuring that all the makeup products she uses are vegan and animal cruelty-free.
She has done makeup on A-Lister Drew Barrymore, which she posted on her YouTube channel. The emphasis of the video was to showcase Drew Barrymore's makeup line.
Her sister, Amanda has also just started her very own YouTube channel called Inner Beauty. The two sisters are also very close and Carli also did her sister's wedding makeup.